ARTNER. RIGHT.
The first brand Peter Artner made a success, was himself.
As a professional footballer Peter was the engine and the key player
of the Austrian National football-team for more than ten years. He was Austrian Champion four times in his career,
he shined in the Champions League and up until the big finale of the UEFA-Cup,
he played for his home-country Austria in the World-Cup in 1990 and shaped the football world as a player in both Italy and Spain.
The renowed Sports-Journalist Christian Hackl characterized Peter Artner and his unlimited amount of energy and determination
in one of his articles written for the STANDARD magazine with the matching title
BEES IN THE BUM, BEES IN THE BRAIN:
Peter Artner was an exceptionally gifted Football player.
…he accomplished his big breakthrough as the unstoppable runner of the team.
…he made major contributions to the success story of the team.
These unique experiences and successes during his time as a professional athlete
coined Peter Artner as a person, shaped his personality, his private ambitions and most importantly his mindset as a businessman.
Determination and team spirit remain his principles.
These form the base for his own business operations as well as all his partnerships
with numerous other well-known enterprises.
ARTNER. THE BRAND.
Artner has been a well-established and -esteemed brand for years,
known for its exceptional quality standards, its outstanding design and
its incredible functionality.
Artner glasses keep on winning tastings, convince both experts
and consumers and are constantly reviewed, improved and newly created together with wine-specialists.
All glasses are produced in Europe with specialized production processes
in the most modern facilities available.
Over time, artner glasedition, which was the basis for the brand Artner,
evolved to the nowadays known brand artner tableware.
Through constant development and diversification artner is now covering everything that is happening on the table
– from drinking to dining, and everything else that makes the atmosphere at table harmonious and coherent.
The artner tableware product portfolio includes
cutlery, table lightning, serviettes and most importantly crystal glasses in all forms and sizes.
For all products the principles of
QUALITY, DESIGN and FUNCTIONALITYare the highest priority:
high quality products with the best possible workmanship,
high demands on aesthetics and design, and
a very personal and reliable commitment
to the wishes of the customers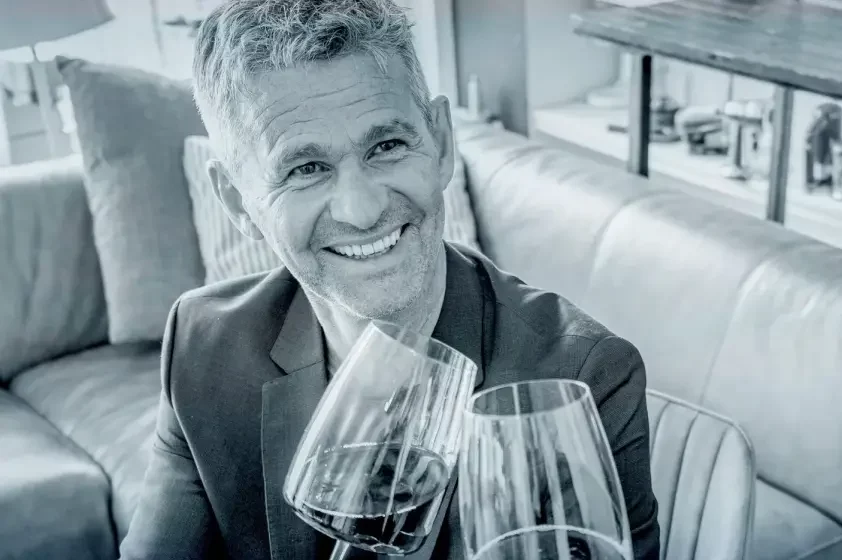 VALUES THAT GO BEYOND
"I am a hedonist, constantly seeking for pleasureful experiences", is Peter Artner's personal mindset. And this credo is transferred to all products of the company:
"They have to function unquestionably well, in solid perfection, in the highest level of stylistic assurance and in full practicability." And not less importantly, Peter Artner values the following:" Economic success is important, but beyond that there are other values in our society that cannot be less in the center of our minds! Respect for our environment, human appreciation, social responsibility and fairness have to be part of our day-to-day operations."
Peter Artner
Managing Director